I found a batting cage, but since I have no idea what the instructions say I was unable to show my prowess in hitting a Korean fastball.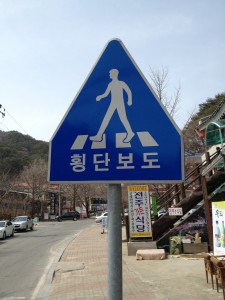 This where I safely crossed the street.
If you see this on a public restroom, it means that children are allowed to use that restroom.  I am assuming the picture is of a little fella saying "woohooh"  I get to use the bathroom!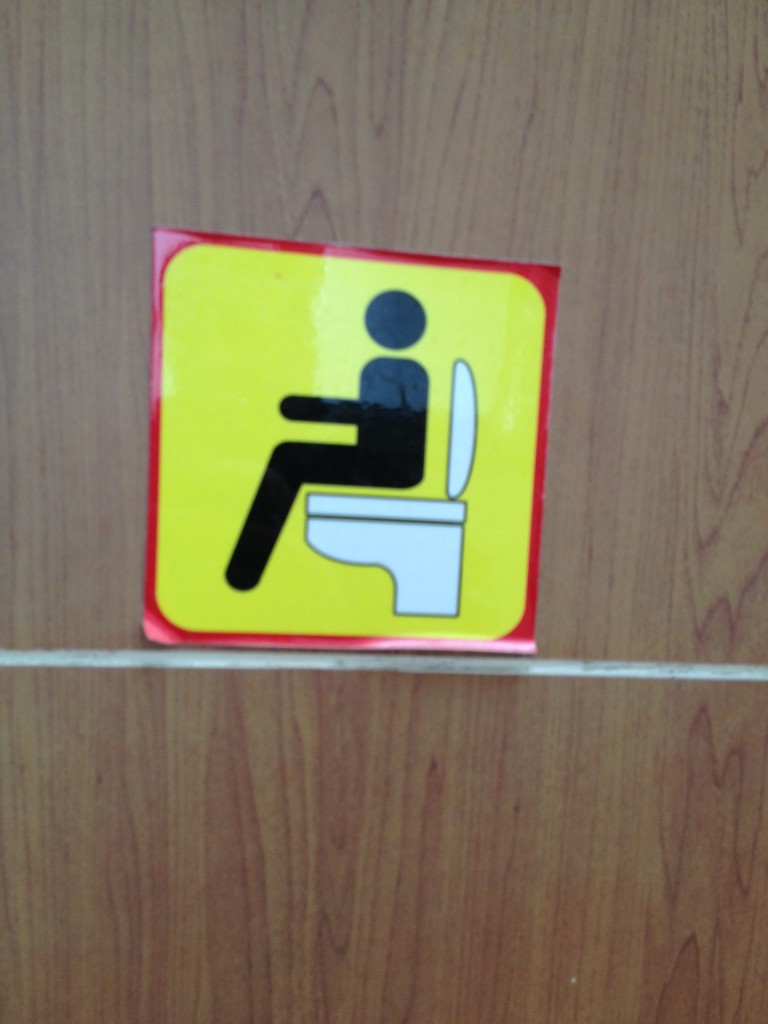 Not too sure they needed to put this picture up in the restroom!
This picture was on a really high bridge.  Apparently, little bears are not supposed to push big bears off the bridge while they are taking pictures.  Good advice!