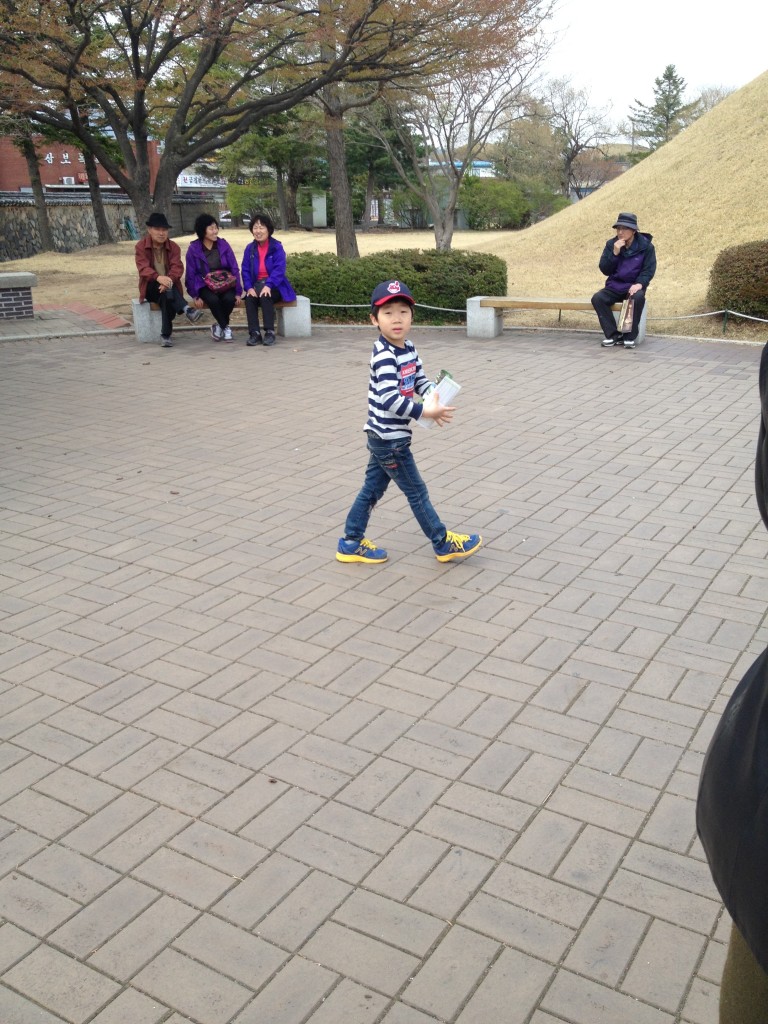 This little dude kept walking by and smiling.  You have to love the Indians hat.  I don't think he was too interested in the historical site, but he was quite taken by the camera clicking American.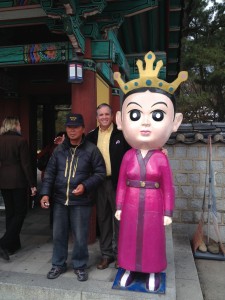 Not sure my new friend was quite as excited as I was to have our picture taken. 
Korean knuckleheads on a field trip.  Kids are kids everywhere.  The first Chinese symbol is "heaven."  (above the door) The second symbol is "horse."  I have no idea what the third symbol is.  I have only been here a couple of days!