The students love the T-shirts.  The classes were very happy to get some authentic gear.  I am giving more away today, so if you don't see your club, keep checking.
These guys are really happy to have their American high school t-shirts.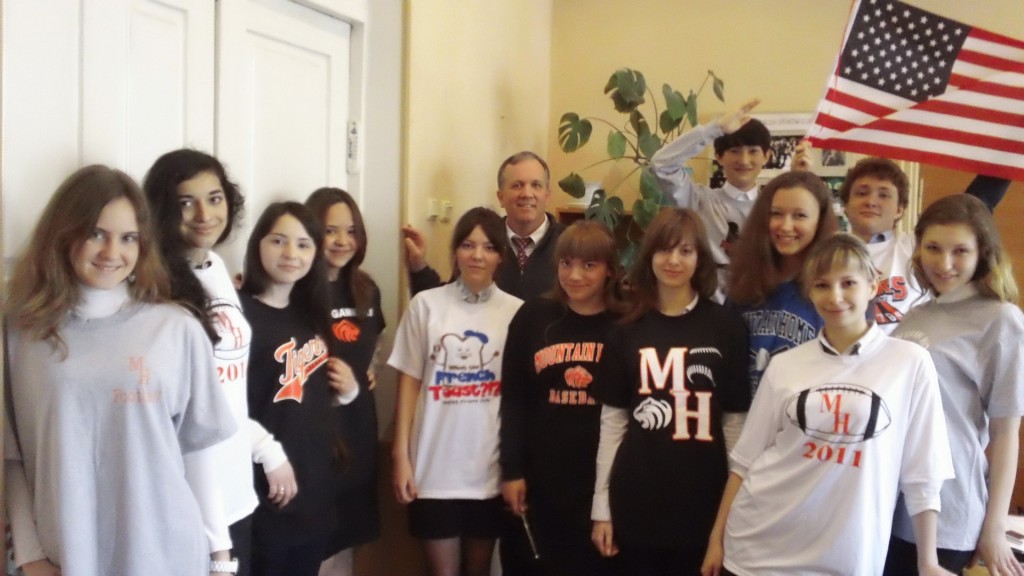 Ok…they made me get in the picture with them. 🙂
I am holding the Ukrainian flag and Andrew has the American flag.  True international relations!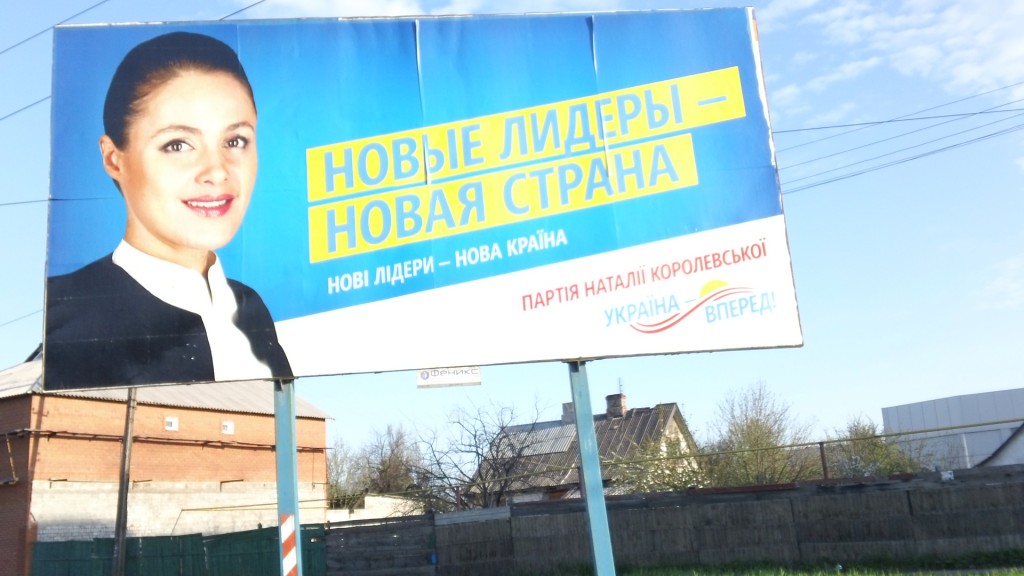 This is a candidate for the Ukrainian national leadership.  She is challenging the incumbant for the position.  Hmmmm, that sounds familiar doesn't it!?
This is my good friend Helen Plotnikova, she lectures at the University.  She gave me some great ideas and insights into Orthodox Christianity.  Extremely interesting and valuable thoughts.
This is the University where I lectured.  There were about 60 students and we had a great time.  It was fun to talk about our form of government and express to them our ideas about democracy and the role and function of government.
A random picture of Mariupol.  This is common place for them, but I love the diversity and diference of just walking through the city.